Features
For spices, Herbs, Ingredients, seeds, plants.
Semi Continuous Process.
Uniform treatment through gentle movement of product.
Pre-Heating and Sterilization of product in same vessel, followed by cooling
Every single particle is treated at same parameter.
Natural treatment, No chemical Residual contamination.
Easy to Operate,
Short time process.
Labor saving.
Low running cost.
Safety Devices
Computerized controls with data saver.
Repeat accuracy.
Micro load reduction up to 5 logs.
Disinfection, Pasteurization and Sterilization.
Capacity/Batch: 250 kg, 500 Kg, 750 Kg
1000 Kg (0.5 Bulk Density)
Process Time about 30 minutes.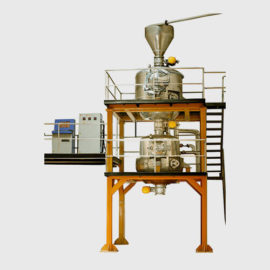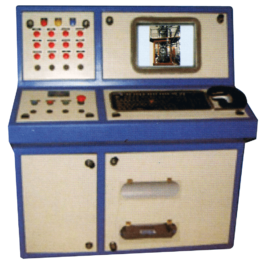 Sterilizer Flow Diagram
1. Hopper with load cell
2. Valve
3. Pre-Heating & Sterilize
4. Stirrer
5. Manhole
6. Product Cooler (Vacuum)
7. Stirrer
8. Sterile Product Container
9. Clean Room
10.Steam In
11.Vacuum Line
12.Condensate
13.Water Outlet
14.Chill Water Supply